And a new way of protecting Search history on shared devices.
Tech giant, Google, recently announced that it will be launching a brand new privacy feature for search that enables users to delete their last 15 minutes of search history on mobile. This new feature was initially revealed at I/O 2021, but is now rolling out to everyone.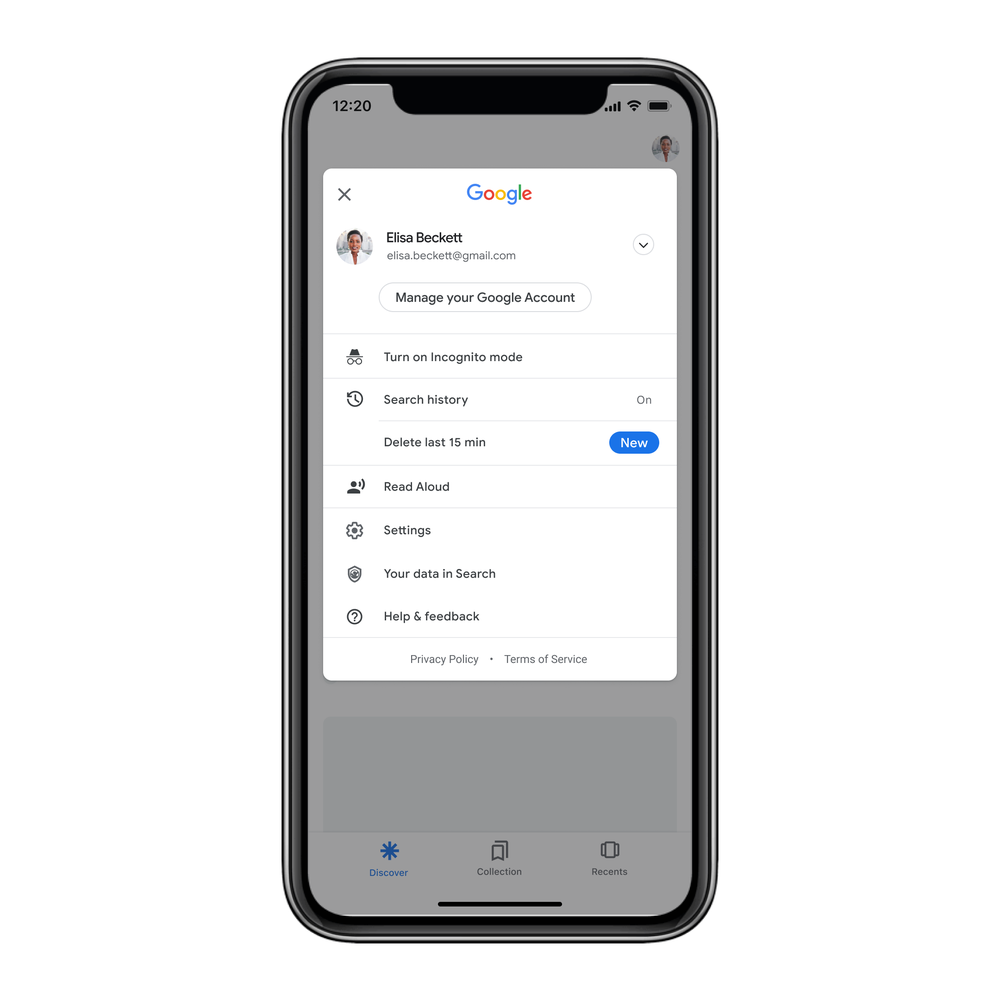 Unfortunately, the option to delete your last 15 minutes of search history is currently only available in Google's iOS app, but is said to be heading to Android later this year.
Deleting search history on desktop remains limited to setting your history to auto-delete every 3, 18 or 36 months. Alternatively, deleting searches by hand.
New Privacy Protection for Search History
According to Google, if your Web & App Activity setting is on, your Search history is saved to your account. But, if you share a device and want to ensure that others who share that device with you aren't able to see your Search history, Google have given you a way to do exactly that.
When you're signed in, you now have the option of choosing to require additional verification for My Activity, which will entail you needing to provide extra information (like your password or two-factor authentication) before your full history can be viewed.