Previously, WhatsApp have safeguarded the privacy of user's messages through end-to-end encryption so that messages can be seen only by the sender and receiver. Now, the instant messaging platform plans on giving people the option to protect their WhatsApp backups through end-to-end encryption as well.
Encrypted messages have become a key value proposition for WhatsApp, given the rising concerns about privacy and digital data trails.
As said by WhatsApp:
"People can already back up their WhatsApp message history via cloud-based services like Google Drive and iCloud. WhatsApp does not have access to these backups, and they are secured by the individual cloud-based storage services. But now, if people choose to enable end-to-end encrypted (E2EE) backups, neither WhatsApp nor the backup service provider will be able to access their backup or their backup encryption key."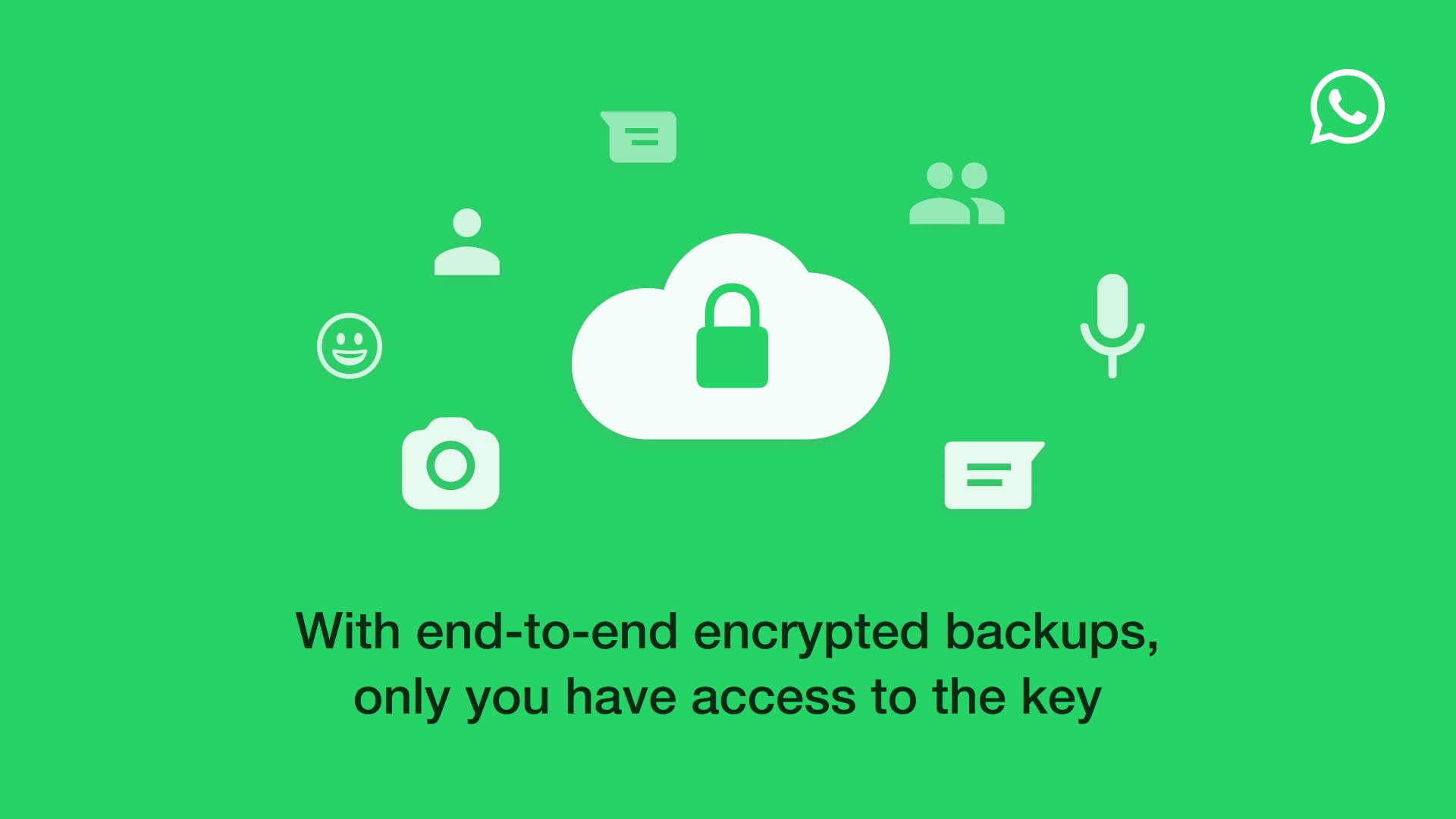 How Do E2EE Backups Work?
To enable E2EE backups, WhatsApp had to develop an entirely new system that is compatible with both Android and iOS. With E2EE backups enabled, backups will be encrypted with a randomly generated encryption key. However, people can choose to secure the key manually or via a user password.
If someone opts for a password, the key gets stored in a Backup Key Vault that's built based on a component known as HSM – Hard Security Module. This specialised hardware can be used to securely store encryption keys. When an account owner needs to access their backup, they're able to easily access it via their encryption key, or via the personal password set to retrieve the encryption key from the HSM Key Vault.